"Kathleen is a keen-sighted Visioneer."
Engaged Audience
Walk away knowing how to access your intuition whenever you need it.
Instant Results
Packed with practical exercises that can be used immediately.
Make Clear Decisions
When you know what to do, it is easy to take the next step.
Buried Treasure!
Discover your hidden power that has been with you all along.
Kathleen sees a bigger picture than most of us. She transforms ideas into reality.
Elisabeth Ross
Kathleen is warm, inspiring and supportive. She is a breath of fresh air.
Nancy Levine
Talks, Presentations, Workshops
Intuitive Intelligence
Three Steps to make decisions with your intuition. Exercises, techniques and tips for immediate practical application.
Make Clear Decisions + Take Confident Action
Practical techniques for using your intuition to make solid decisions.
Become the person your dog thinks you are!
How to live your life in alignment with your best self.
Three Questions to Change Your Life
How to be an ultimate steward, be powerful with your money and have relationship integrity .
Say NO! Say YES!
How to hold your boundaries and take risks.
The Intuitive Decision
Packed with practical exercises and techniques for using your intuition so you can know what to do!
About Kathleen
Executive Meditation Coach, Intuitive Consultant, author of Five Minute Meditation and radio show host, Kathleen Bloom passionately encourages you to follow your intuition and meditate every day.
She enthusiastically and energetically leads and inspires people through intuitive training, coaching and public meditations in New York, London, Paris, Morocco and San Francisco.
Her students and clients are across the globe, including the US, France, Ireland, Spain and Germany, Denmark and Australia. She has been featured in print and online interviews, TV and radio.
She is the creator of The Intuitive Decision, a dynamic toolkit of techniques to access your intuition in any situation.
Recognized for her light hearted and easy going style, Kathleen guides executives, psychologists, writers, education professionals and entrepreneurs to meditate every day and use intuitive skills in practical applications for making clear decisions and taking confident action.
Kathleen is a Second Degree Black Belt. She taught martial arts in Oakland, California for 8 years and lives in Berkeley, California with her husband and 3 teenage daughters.
Kathleen has humor and vision and keen insights.
Lisa Titus
Kathleen is warm, inviting, uplifting, and full of positive energy.
Lily Valez
Kathleen is positive, energetic and straight to the point.
Molly Turner McDonald
Presentations and Events
Lady Brain TV
The Delicious Life Show
Janus Journeys Guest Teacher
Afikomen Speaker Series
The Mystics Salon
Women In Freedom
Chodesh Women's Circle
Full Circle Wellness Shift Series
Sangapolooza
Forgive! co-speaker with Dr. Sara Gottfried
Yoga and Meditation program co-teacher with Dr. Sara Gottfried
Forgive! EBA enrichment program
Meditate in the World: London, Marrakesh, New York, Paris, San Francisco, Tahoe
Founder
The Meditation Project
The Intuitive Decision
Women's Intuition Program
Publications
Five Minute Meditation
The Answer Walk
Radio
Contact Talk Radio: Kathleen Bloom Show weekly 2008-2009
The Meditation Project Events
Meditate in the World London
Meditate in the World Marrakesh
Meditate in the World New York
Meditate in the World Paris
Meditate in the World San Francisco
Meditate in the World Tahoe
Kathleen has keen uncanny insights.
Michelle DeSpain
Kathleen has a straightforward way of talking!
Cara Gubbins, PhD
Kathleen gives solid insights to take action.
Cynthia D'Amour

Mike Koenigs, Lisa Sasevich, Dr. Neha Sangwan, J'aime Nowak, Joe Polish, Victoria Labalme, John O'Melia, Kathleen Bloom, Adrian Dayton, Julie Cairns, Blake Fleischacker, Lee Richter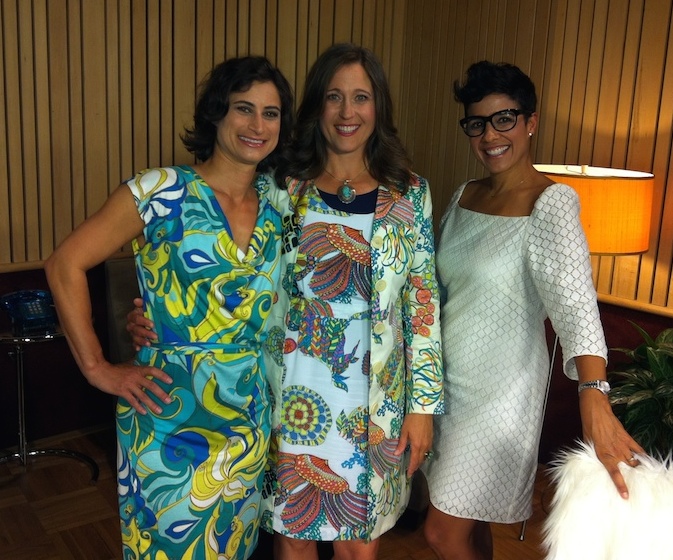 Lady Brain Show
Lauren, Kathleen, Steph
(left)
Victoria Labalme and Kathleen Bloom
(right)